ZeroPuck OD

The Industries first Internal intelligent Side Mount socket system with ON DEMAND Vacuum socket technology. The ZeroPuck OD system is cutting edge prosthetic socket technology that can actually improve the circulation and health of the residual limb.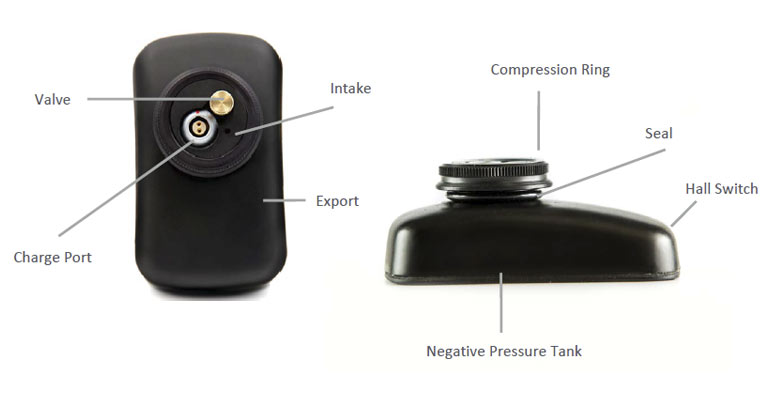 FEATURES
On Demand Vacuum
Integrated Valve
Easy ON/OFF Magnetic Hall Switch
Negative Pressure Tank for Extended Vacuum life
External Charger
Advanced Vacuum Technology
Self Sealing Design
Light weight and Low Build Height

SPECIFICATION
Height: 3.69" / 94mm
Width: 2.17"/ 55mm
Depth: 1.47" / 38mm
Weight: 109 g
Weight Limit: Unlimited
Fabrication: Drop In
Max Vacuum: 24 In//Hg
Seal: Self Sealing
Battery Life: 7-14 Days
LINER COMPATIBILITY
All Naked Silicone and Urethane liners
Otto Bock™ Urethane, Ossur™, Evolution™, ESP™
GEL or TPE Liners are not Recommended
Sealing Liners: The seal of the liner must sit ABOVE the ZeroPuck inside the socket to properly seal the socket.
PROXIMAL SEALING METHOD
SEALING LINERS (Liner w/ integrated seal)
Ossur™ Aura™ Sock, Echo™ Sock
ESP™ Seal Ring™
SEALING SLEEVE
Use Silicone, TPE or Urethane Sealing Sleeves
Sleeves Should be a good fit and Sticky Inner
NO integrated Fabric on sleeve interior